Let me get this straight about digital marketing Malaysia:
Nobody tells you the right way to get started.
So, here is the guide – the meaty-1864 words to walk you through to the road of digital marketing glory.
Read on.
What is meant by digital marketing?
With boundless access to the internet, marketing has evolved digitally.
Sure, digital marketing is basically marketing.
The difference is this tactic uses the internet to promote and sell products and services.
For an entrepreneur like you, it will be such a waste not to use a digital marketing strategy.
How, you might ask?
This article is going to tell you the step-by-step guide and the checklist to get started.
1. Set goals
First thing first, a well-defined goal is a must for any marketing strategy.
Here are common goals for digital marketing, using the REC model by Moby Siddique:
Reach involves building awareness of your brand and products.
You can tap on prospects' awareness and provide solutions to their problems.
Create marketing campaigns to reach out and influence your audience.
Build relationships and engagement with your prospects.
Long-term engagement with buyers can help to build customer loyalty.
Such engagements can be measured by repeat actions, such as purchases or sharing content through social media.
Thus, creating a customer base and boost up customer lifetime value (LTV).
Increasing profit is the most essential goal for your strategy.
It is the step to turn leads and engagements into customers.
The actions occur such as purchasing your products, subscribe to your services, or signing up on for newsletter.
If these common goals seem a bit off and do not suit your needs, you can outline your goals.
Using the SMART goals, you can set goals according to your nature of business.
This infographic explains SMART goals and example of goals you can set.
2. Market research
Today, marketing is no longer a gamble or just-do-it thingy.
To achieve your marketing goals and increase profits, it requires robust market research.
Okay, probably not one. It could take countless of market research.
Do not freak out, yet. It may sound hard, but it is actually simple.
It is one of the essential parts of the online business in Malaysia.
Now, why do you need market research?
You have to identify your potential customers, their needs, interests, and problems.
In a way, you get to know who your prospects are and where to find them.
Follow these steps to do market research:
1) Create buyer personas
Source: fiverr.com
The buyer persona is a fictional, generalized representation of a customer who is very likely to purchase from you.
By creating a buyer persona, you can put a name and a face to your customers.
This way, you know how to reach out and engage with them.
2) Study your leads
Some tools and platforms allow you to track your leads.
This data can be transformed into a pattern so you can identify your target audience.
The patterns can give you insight and learn more about your audiences, such as age, gender, interests, education, and socioeconomic status.
3) Find out about your competition
As the saying goes, 'keep your friends close, and your enemies closer'.
Identify and investigate your rivals.
Competitor research helps you to have a better look at your business and digital marketing strategy you want to employ.
You can read more about market research on Keap.com.
Market research is beneficial in many ways:
Deliver your message and promote your products effectively
Clarify types of customer and prospects you should be targeting
Avoid wasting money on channels that do not work
3. Products
You MUST have products to sell or services to offer.
Otherwise, you can sell other people's products as an agent or as an affiliate.
There are various, countless goods and services that can be sold online.
However, there are a few exceptions.
You might want to avoid selling illegal items online.
It can be dangerous items like weapons and explosives, or drugs and medicines.
Act of selling illegal items may result in legal actions by the authority.
4. Website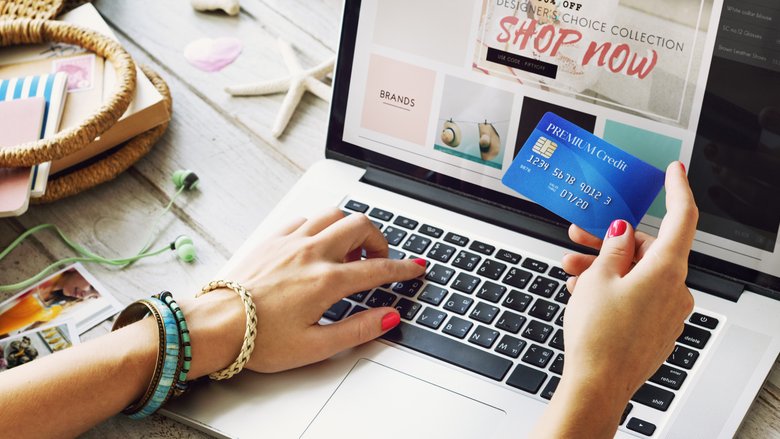 Imagine this;
You are in a shopping mall. There are plenty of shops.
As you walk around, you stop at one store.
The decoration, the design and the ambient of the store attract you.
That is precisely how your website should be.
A website for your business is like a virtual physical store.
It is a place where customers can browse your products or services, anywhere, anytime.
It serves the purpose to display your products and attract customers.
Other than that, a website also represents your company and its credibility.
Most people will search for products or services on the Internet.
Once they type the intended keyphrase, the result should land on your website.
Not magically pop up like a unicorn, but we'll get to that later.
There are so many types of websites you can opt for, such as e-commerce stores, landing pages, and content.
As for website builder, WordPress.org is the most popular website building platform.
With WordPress, you have total control on every aspect of your website.
You can combine many types of websites, like e-commerce stores and blogs, under one roof.
Furthermore, there are thousands of free plugins to incorporate additional features and functionality to your website.
You can read more about the website builder here.
5. Social media
Social media should be part of your digital marketing campaigns.
With so many platforms, you can find out which one suits your business.
This handy infographic helps you to understand about social media.
You can read more about social media platforms on AngieGensler.com.
6. Budgeting
The allocation of money is necessary for the success of your digital marketing campaigns.
The budget depends on your goals, marketing campaigns and the nature of your business.
You might as well allocate budget across platforms.
Planning is crucial before you set any amount of budget.
For paid advertising such as Facebook Ads and Google Ads, you have set a certain amount of budget to get started.
Read >>> How To Turn RM6000 in Facebook Ads Spend into More Than RM30,000 in Sales
7. Traffic
By definition, website traffic refers to website users who visit a website.
Without traffic, all the aforementioned steps come nothing.
You have to drive traffic to your website so make a sale.
There are major two types of website traffic:
1) Paid traffic
Paid traffic refers to users who enter your website through paid internet advertising.
There are many platforms for paid traffic, but Google ads and Facebook ads are the most popular strategies for digital marketing in Malaysia.
Imagine you are driving on the road, and you see many billboards.
Some of it attracts your attention, some are not.
Similarly, Facebook ads are billboards on your Facebook newsfeed.
You can target customers according to their interests and preferences.
Google advertising acts like Yellow Pages; it contains plenty of solutions you are looking for.
Call it as pay-per-click (PPC) ads; you will be charged for every click happens.
You run the campaign to drive the right audience because it depends on the search query.
A user who visits your website is your target market if it matches the intent.
2) Organic traffic
It refers to users who found your website through an online search.
The best way to increase your organic search traffic is through Search Engine Optimization (SEO).
Read >>> How To Increase Website Traffic In 5 Months With SEO
You can achieve SEO with a collection of high-quality content to drive traffic to your website.
Make your website relevance to the search intent, so it has a better chance to rank higher on the Google search result.
8. Graphic design
Having relevant, insightful web content is one thing.
Creating a visually appealing presentation is another.
Graphic design serves the purpose of captivating people's minds.
Graphic design is a creative process of transforming ideas and information through visual materials and images.
Hence, it helps to grab people's attention within a short span.
Such designs transform a company's identity, branding, and products into a unique transformation.
Nowadays, responsive logos are a huge thing.
Most big companies and brands have their logo, which represents their identity.
Many people can identify brands based on their logo.
It proves how impactful graphic design is in digital marketing.
Know more about graphic design in digital marketing in here.
9. Copywriting
Essentially, it is any written content produced for the purpose of selling a product or service.
It usually comes together with visual elements i.e., graphic design.
Copywriting is used to persuade your audience to buy your products, subscribe to your service or sign up on your website.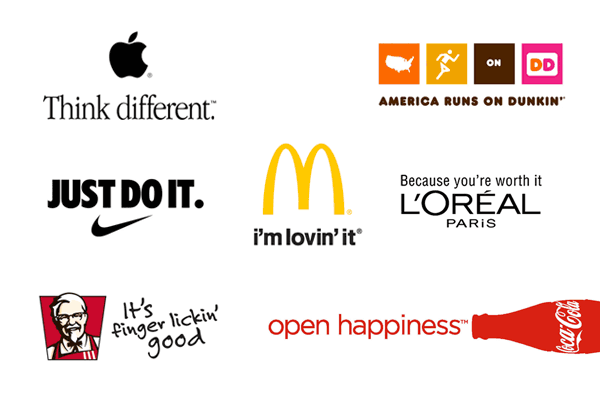 Copywriting is everywhere – advertisement, websites, brochures, emails, and even on social media postings. 
A copywriter writes catchy taglines or ad copy, most of the time.
It is enough to say that your digital marketing campaign is nowhere near perfection without copywriting.
Even this article is written by a (not yet, but almost) copywriter!
Read here to know more about copywriting.
10. Tracking
Tracking is necessary to know where you spend your money on advertising.
Still, remember about your goals and budget?
This part is to make sure that you achieve your goals within the budget.
You can also re-strategise your spending based on digital marketing tracking.
If it seems relevant, you can split the budget and spend more on the most profitable channels.
Tracking also is the way to obtain the data and to measure your progress.
There are several digital marketing metrics you can start tracking:
Total website visits
Time spent on your site
Interactions per visit
Bounce rate
Revenue per visitor
Total conversions
How to do digital marketing tracking? Read more about tracking here.
11. Test
Finally, here is the exciting part.
Well, maybe not that exciting, but at least we are reaching the finish line.
Testing is basically to test out marketing strategies.
Everything you have a plan out must be executed, perfectly.
To make perfect, it needs practice. In this context, a test is a must.
There are several ways to test your marketing campaigns, depends on your goals and objectives.
Some guru advises testing using social media, whilst others suggest more scientific methods like multivariate testing.
The most common way of testing is by using split testing.
Here are some tips for testing marketing campaigns to improve result:
Split test your marketing campaign
Test the pricing of your goods or services
Use social media to test campaigns
Retest and re-evaluate
Now It's Your Turn
There you go; the complete list to do your digital marketing Malaysia.
It is important to remember in this journey that digital marketing is a long game.
You cannot expect to reap rewards in days, regardless of how good your strategy is.
Surely, there are several digital marketing courses in Malaysia you can enrol.
For help improving your website and marketing strategy, please contact us for a free consultation.
We will be more than happy to speak with you about how to improve your online marketing strategy today.
Need Help On Digital Marketing?
Contact Us For A Free Consultation >
Click here now