We Don't Built A Website. We Make A Website That Sells.
Hire Bomstart Media to help you plan, create and manage websites for boosting your online presence.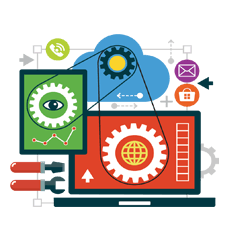 Fully Functional Website Development
Result Oriented Digital Marketing Style
High Converting Graphic & Web Design
3 Ways We Make Your Website Sells
Website Planning
We will sit down with you to understand your business direction & needs whether for creating a new website from the ground up or make existing website look better .
Website Building
Based on the concept and ideas, our web designer and developers start put everything together to build and design your website. It takes about 12-15* working days for completion.
Website Management
Your website is nowhere the finished article. Once it launches and live, we will check and find a glitch or bugs that needs to be fixed and improve the site score & performance.
``If Other Web Developers Can Create A Website As We Do, Why Should Bother Us?``
Quick Turnaround For Website Development
You can expect to receive your first website prototype within 15 to 20 working days (4 weeks) from the first date of web development.

Web Development + Web-Based System + Digital Marketing
We design based upon the best practice of user interface, user experience, web usability, SEO, web copywriting and web optimization.
A Combined 20 Years' Exp in Website Development
Our team is a collective individual of talented web developer and marketer who understand your needs for websites that sell.
Beautifully Handcrafted Websites for Client
Complete this form below and get a quote for your website development