When it comes to building a sustainable online business, having a user-friendly website is crucial.
While the website alone can't guarantee business success, in the long run, the search engine optimisation can assist in some way.
This is why website design and SEO work tremendously effective to boost ranking on Google.
At our digital marketing agency, we take pride in building a website with SEO best practises in mind.
We understand some of the clients have a different perspective on website design and SEO, but we put our efforts to create a beautiful, well-crafted website while mesh well with SEO efforts.
In this article, we will learn about the intrinsic connection between web design and SEO.
How Are Web Design and SEO Related?
For many site owners, the connection between the two is still vague and it is also considered as complicated.
The main difference between website design and SEO is that one focuses on visual aspects and the other is important in helping a site be found by users.
Why these two complements each other? Both share the same objective, which is to give users a great experience.
In order to achieve success in your business, your site visitors need to become customers.
The creativity of designers could be the factor that could make this happen.
Hence, these potential customers should be provided with all the necessary information.
A good designer should be able to make the platform looks visually appealing and also functional.
On the other hand, SEO plays a crucial role in helping with its ranking in search engines. This helps the customers to find the site easier.
With this, visitors can find your page without having to go through much trouble.
Which One is Important; Website or SEO?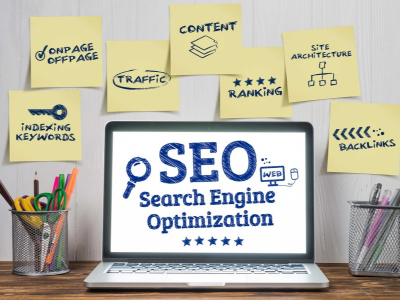 In many cases, site owners seem to prioritise either the design or the visibility of the site through a search engine.
This is because of the mentality of thinking that one is more important than the other.
However, that is not the correct way to set up your website as both aspects are equally vital for your business.
There is no point in having an aesthetically beautiful site if it is hard to find it due to the difficulty of finding your site.
The same goes for having your site being ranked at the top of search engines but the design does not look appealing for your visitors.
To put it in perspective, good SEO helps your site to be easily discovered and good design is what keeps your visitors interested to go through the platform.
It is undeniable that sites with good design help the business grow in many ways.
In a competitive world of business, it is important to put an extra effort into your site by making it outstanding compared to your competitors.
This will also give a better user experience which has become an essential investment for a brand over the years.
Why is this important?
By providing a better image for your business, which in this case is your website, customers will be more convinced to choose your business over your rivals.
Now, to ensure potential customers get to visit your page, it is crucial to consistently update the links and keywords which fall under SEO practices.
Doing this helps to increase the visibility in search results and also gives your site to stay relevant.
The last thing that you want to happen to your website is for it to be outdated and hard to convince visitors to be invested.
Checklist For Creating an SEO-Friendly Website
Fully Indexable Pages
Use an SEO Browser
Fetch and Render
Simple Website Architecture
Unique Content
Use the Canonical Tag
URL Structure
Limited Number of Pages
Awesome User Experience
Tips to Ensure Website and SEO Work Together
The early stage of the project should involve both your designer and SEO specialist.
This gives each individual time to properly plan your business page to achieve success.
It is not ideal for one of them to get started first followed by the other. A situation like this should be prevented at all costs.
There are several ways that the two can be fully optimized:
Identify your usability factors
You should be aiming to provide your customers with a good user experience which will keep them coming back to your site.
It is important to keep your customers satisfied after the search engine provides them with the best results when they search for something related to your business.
Design for content discoverability
It is important for you to identify and categorize your content. This allows you to prioritize what matters to your business most which you want your customers to know.
Writing high-quality content
You have to ensure that you put the best content for visitors.
This can be achieved by understanding the purpose of your site and also what do the customers need to know about your business.
Be vigilant during redesign
Redesigning is a tricky task because of the bad implications that might occur to our business website.
Hence, it is important for you to be aware of not abandoning the importance of SEO for the sake of your business page's design.
In conclusion, it is obvious that the relationship between the two is closely-related as they rely heavily on one another.
Paying attention to the importance of both aspects can help your business' website to continue to grow and potentially attract more customers.
Need Help On Digital Marketing?
Contact Us For A Free Consultation >
Click here now