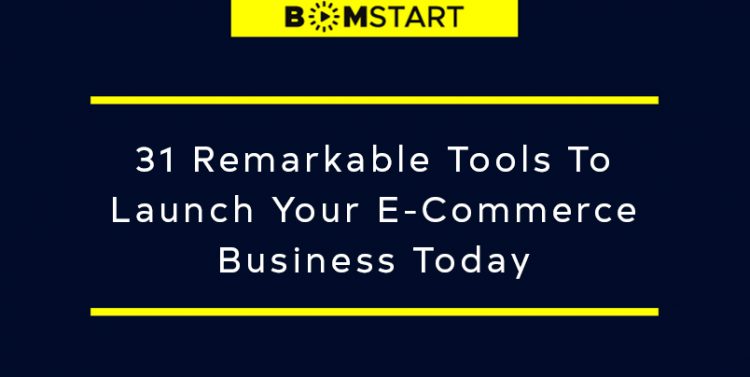 This post is going to guide you on how to start your ecommerce in Malaysia by introducing some great tools that you can explore.
Starting a business is not an easy task. It requires a lot of efforts and you need to pay attention to how the market works nowadays.
For your information, there are a lot of tools out there and choosing the best ones to focus on is a must.
Lucky for you, in this article, we are going to share the tools most ecommerce Malaysia use to grow their business.
Without further ado, let's dive in.
Setting Up Your Ecommerce Store
1. Domain
Setting up your business might be a tough task but having a website or webpage may make your business prosper.
Firstly, you need to choose a domain name which is a crucial decision as it will have an impact on your business growth in the long run.
Your domain should be the same as your brand name as it resembles your brand on the internet.
2. Hosting
This service allows your organisation to post a website or webpage on the internet.
Your website or webpage can be viewed on the internet and all internet users can view your website when they type the website address or domain into their browser.
3. WordPress
WordPress helps you to promote your products. You are free to produce blog posts which can attract your target audience.
This platform is a good platform to explore and it's free!
4. WooCommerce
If you are a fan of WordPress, WooCommerce is an option that you can pick.
It is available for free. This platform is for those who want to add ecommerce functionality to their WordPress websites.
It is easy to use and implement on your WordPress website.
5. Shopify
Shopify is a powerful ecommerce tool that lets you manage everything in your business including insights to sales and shipping.
This platform makes it possible for you to sell anything from anywhere.
Besides your own ecommerce store, Shopify supports selling, social media selling and in-person sales with Shopify POS (point of sale) software.
6. Leadpages
Leadpages is known as a drag-and-drop software tool and it is easy to use.
With this platform, you can create a landing page, email sign-up forms and deliver ethical bribes.
Market Your Ecommerce Store
7. Google Ads
Google Ads offers you plenty of options on ways to advertise your products.
This is up to what kind of advertising you want to focus on. The five kinds of ads to choose from: search, display, shopping, video and universal app ads.
8. Facebook Ads
Facebook Ads allow you to launch campaigns that target specific users or types of users.
This is a good option because the cost is inexpensive if you compare with other options.
9. Social Media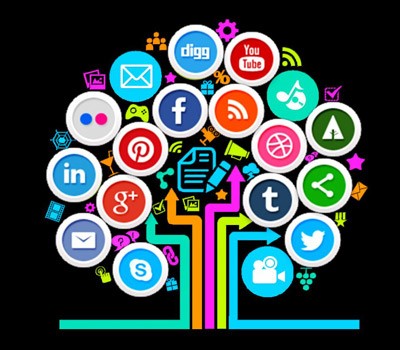 Social media is a great way to engage with your potential customers. You are free to promote your business products here!
Nice graphic designs can be a factor which attracts people to have a look at your product.
You can use Canva or Photoshop to create images and graphics related to your product.
10. SEO
This allows your website to be more visible in the search engine results pages.
Your website will be rank as highly as possible so you will get more traffic.
Add Yoast SEO plugin in your WordPress or WooCommerce site to make it your site an SEO-friendly website.
Of course, you may hire an SEO specialist to help rank your website on Google.
Other options recommended are Ahrefs, SEMrush, Ubersuggest for keyword research.
11. ActiveCampaign
ActiveCampaign helps your ecommerce site to retain customers, sell more products and avoid cart abandonment by providing marketing automation software.
12. Chatfuel
Having chatbot could be the factor that makes your business interesting and separates you from the rest.
Many advantages such as improving customer service and increasing sales.
13. Hootsuite       
The purpose of Hootsuite is to schedule updates and interact with current and potential customers.
This platform allows you to watch people's opinions about your brand, schedule social media updates and get access to powerful analytics.
Outsourcing Platform (to hire freelancers such writers, paid ads players, staffing)
14. Fiverr
Fiverr offers freelancers that can help your business to operate.
In other words, Fiverr helps small business work with freelancers.
Some of the tasks that freelancers can do are product research, photography, description and many more.
15. Facebook Jobs Tools
Facebook is also another option for you to look for freelancers.
You can do this by providing the platform for people to apply for a position on the page of your company.
Ecommerce Research Tools
16. Lazada
Lazada is one of the top ecommerce websites throughout Southeast Asia and it is hugely popular.
This platform is an online department store and marketplace for retailers to sell their products. You should take advantage of putting your products here!
Study the demand of the market and see how you can get your products to be up there.
17. Shopee
Another top choice in Southeast Asia countries like Malaysia, Singapore, Thailand, Indonesia, Vietnam and the Philipines.
Shopee is an online shop which provides a regular web shopping experience for customers.
You can so some research to see top-selling products and also research the demand.
18. Alibaba Express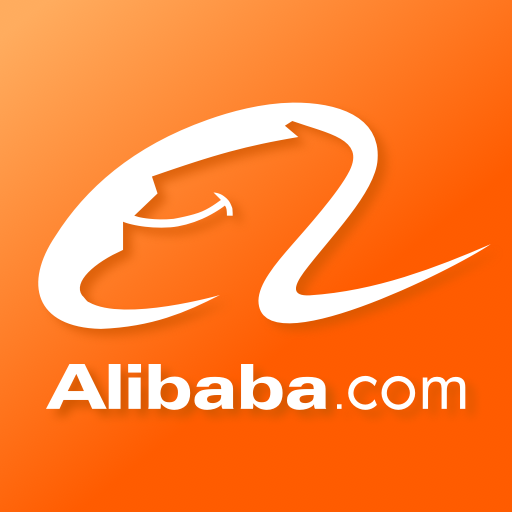 Alibaba Express is an ecommerce retail giant based in China.
This retail giant displays products from various suppliers around the world and you can sell your products here too!
Analytics Tools
19. Google Analytics
You are able to track sessions, users, pageviews, conversion events, time on page and more with Google Analytics.
If you need to identify problems or opportunities, you can set up reports.
20. Google Search Console
A free tool that can help your business to have a healthy, search-engine-friendly website.
You can monitor and maintain your site's presence in Google search results by alerting you to issues that may harm your search rankings.
Search Console is the only place to get search engine optimization (SEO) information about your website directly from Google.
21. Kissmetrics
This is another tool which offers powerful data which can help your business by identifying opportunities.
By leveraging your data, you can determine where your best customers come from, who your best customers are, and how to convert more customers on your website.
22. Visual Website Optimizer
VWO looks at aspects like heat maps and forms analysis.
It helps you to create a structured approach to testing.
23. Hotjar
With Hotjar, you can discover the users' intentions through clicks, scroll, move, share and download heatmaps.
You will be able to identify what your potential customers want.
Payment Tools
24. SenangPay
This is a payment gateway service provider.
Just like its name suggested, you can easily receive credit and debit cards and FPX payment.
25. Toyyibpay
With Toyyibpay, you can expect an affordable package that they offer with RM0 transaction fees.
Since it is still new, only plugins for Woocommerce is available at the moment.
26. Onpay
OnPay is a suitable solution for small businesses to in managing their stores.
It helps simplify small businesses' payroll, taxes and many more.
27. Billplz
This platform is can be used to pay and get paid the fastest at the lowest cost possible.
It is a simple cash solution to send bills and collect payments in real-time.
Customer Support Tools
28. LiveChat
Online shoppers feel that getting their questions answered by a person is an integral part of online shopping.
This platform is one of the essential ecommerce tools. LiveChat helps you to answer potential customers' questions on the spot.
29.

WhatsApp
Customers or potential customers can interact with you through this platform.
This is a great option as customers get to know more information regarding the products that you sell.
For you, it's up to you to convince them that you have what they are looking for!
Logistic Platform
30. Poslaju
Poslaju is the courier service with the highest network coverage nationwide.
It offers different pricing for documents and parcels.
If you want to book, all bookings are done online or via the app.
31. NinjaVan
Another logistic platform that you can use is NinjaVan.
With this platform, you can expect flexible parcel pickups, reliable cash-on-delivery and easy order creation.
Conclusion
To start your ecommerce business might not be an easy task because you have to be smart to strategize in order for your business to grow.
By using the ecommerce tools that we have recommended, you should be able to see results for your business.
Explore the tools and we can guarantee you will be surprised by the impact that it will bring to your business.
Good luck!