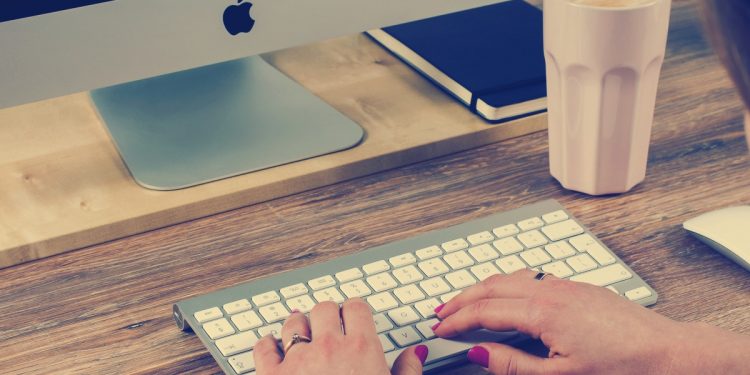 What if I told you there are several online businesses you can launch today, that's easy to start, requires almost no technical expertise, and costs absolutely nothing up-front?
You'd think there must be some hidden catch, right?
But there's not. It's real. Legit businesses.
In this post, I'm going to walk you through the freshest ideas on how to start an online business in Malaysia, with images and simple descriptions. Let's jump in.
But first…
Things To Consider Before Making A Decision To Start an Online Business in Malaysia.
We know some of goldmines are found on the Internet.
More and more people are having a big break becoming Internet millionaires every year.
However, you might need to figure out certain aspects before jumping into the entrepreneurial journey.
Let's start with these questions:
What are your goal to start a business?
If you are still working full time, how can you allocate time for your online business Malaysia?
Are you willing to sacrifice your leisure time to put more effort to keep your business going?
By answering the aforementioned questions, you are prepping yourself mentally and physically as an entrepreneur.
This will lead to…
Determine your product and business nature
You should decide what you want to sell. There are numerous products and services you can consider.
You can opt for physical products, like beauty products, or a digital product like e-Book.
Other than that, you can showcase your skills by providing services such as photography, web design and make-up artists. This is the fastest way to launch your online business.
Register your company and business with Suruhanjaya Syarikat Malaysia (SSM)
While most people think otherwise, online business is still business.
That's why you have to treat online business seriously. Register your business with SSM to ensure you have a legal and valid business registration in Malaysia.
Set up website or online store
No internet business without having a website. You can build your own website or hiring a web developer so customers can view products and make a purchase.
That's not all. Having a fully functional website can boost your online presence.
Your credibility matters online. Customers see you as a trusted and reliable seller as they are willing to part their hard-earned money to buy your product.
Start advertising and promotions
Your Malaysia online business is nowhere can be found without being known.
Having said that, you have to work hard to drive visitors to your website. Understand this; 80% of your activities should be focused on marketing.
There are several ways to attract customers to your website.
If you are new and on a shoestring budget, consider social media and SEO as your marketing arsenal.
If you have lots of cash to burn, go for Google Ads and Facebooks Ads.
Determine method of payment and shipping
You can sign up with companies providing a payment gateway for your sales transactions.
Companies such as Billplz and Senangpay are the most common choices. They have excellent track records in providing seamless payment integration for online businesses.
Not having a payment gateway yet? Some customers prefer bank transfer so you can just put your bank account somewhere on your website.
However, this approach should be on a short-term basis before you impose a proper payment gateway.
For shipping, you may deal with local courier companies. It is to ensure your shipment delivers as fast as it can to the customers.
Now, without further ado, here are several online business ideas you can start today:
What Kind Of Business You Can Start? Here Are 23 Best Online Business Malaysia
1. Facebook Live Video Producer
Are you comfortable speaking live on Facebook?
You could be someone who does the talking or someone on the back of the camera.
How do you make money? Be as an influencer or promoter for products or services.
2. Facebook Post Writer
If you enjoy sharing tips and stories on your Facebook profile, you can leverage your wordsmithing skill into a profitable business.
Make yourself known, and offer services for those who are looking to improve their Facebook profile or pages' branding.
3. Sales Consultant
Every company needs someone who can bring money to the table. Someone who is willing to endure rejections, soaking up in the hot weather, drenching wet in the rain and make a sale.
Although most companies do online, several companies are still prefering the old fashioned way.
4. YouTube Content Producer
Did you know most emerging Malaysian online marketers make lots of money from YouTube?
How? By producing viral-worthy videos on YouTube.
If your video reaches a certain number of viewers, YouTube will pay you. Or you get paid through product reviews. That's awesome, right?
5. Product Reviewer on Facebook or Instagram
It is categorically similar to #1, just changing the platform.
6. Coway/Cuckoo Agent
You know the name. You know the brand.
Talk about water filter specialist!
Leverage on your social media presence to get as many as customers as you can.
This applies to kindred spirit categories such as insurance agent, wealth management consultant and so on.
7. Social Media Content Manager
If you can also show people how to leverage their social media pages into a money-making machine, it's a no-brainer to fill your pipeline with this type of business.
Lots of business owners don't have time to update posts.
Grab the chance, and you could turn this small service into a five-figure side business.
8. Online Marketing Expert
There is a quote says, 'if you've got it, flaunt it.'
You have skills. Expertise. Years of experience. Proven results.
I am talking about becoming an online marketing expert. Someone who knows the right way to market products and services on the Internet.
Show businesses how to turn their services into a monthly money machine.
If you have it, show it.
>>> Check out our post on how to do digital marketing in Malaysia
9. Resume Writer
There's a ton of resume writers out there, but a lot of them aren't that good.
And demand is high as people switch jobs more often these days, and the whole process of interviewing and applying has changed.
It's time to turn your writing skills into a solid business.
10. Health / Beauty Product Agent
One of the most common online business ideas. And still the most favourite niche in Malaysia.
The main reasons people flock to this type of business are due to the high margin profit and marketability.
Want to become the next Alif Syukri or Dato' Vida? This is the way.
11. Lost Customer Acquisition Specialist
Instead of trying to help a business get new customers, you can help them get back the ones they used to have.
Or lost prospects. Or someone who engaged with clients' ads.
For this skill, you might be on #8, but with a flair of acquisition panache of paid advertising such as Facebook Ads and Google Ads.
12. Sales Script Writer
What does every business need if they have any kind of salespeople? Cash generating sales scripts.
Whether it's a phone script for sales person, scripts for presentations, one-on-one scripts for in-person selling, or chatbot-fuel scripts for Facebook auto-messages, this is a huge opportunity for you.
Of course, this is a great way to buffing up your copywriting muscles!
13. Life Coach
Becoming a coach who helps people deal with different kind of issues. Clients pay you so you can show the solution to counter the client's problem.
If you have a credential in professional settings like psychology or psychiatry, you could offer a coaching session online.
14. Business Coach
Another branch in the discipline of coaching, business coaching is a lucrative online business.
Show your expertise and you will see a swarm of business owners begging for your consulting.
You can make a lot of money, but surely you must be someone who is passionate to help clients and deliver outstanding results.
15. Commercial Car Dealer
This is not typo, but a real deal.
A decade ago, nobody thought selling cars online worth a shot. Let alone nobody does.
This gentleman is living proof that car salesmen can do online business selling dozens of cars every month.
Just. Do. It.
16. Graphic Designer
This is one of the evergreen niches in online business Malaysia.
Put your talent in arts and design for good use as businesses and companies are looking for these people.
You could offer services such as web design, logo design, business card design, social media post images and t-shirt design.
17. Website Designer/Website Developer
This one isn't revolutionary.
I've seen many web developers offer a service to businesses who are craving for a stunning, mobile-friendly website.
Improving a website's structure and design is a much-needed service.
You can stand out from the "web design" crowd, though, by offering more than just design; creating a website that sells.
>>> Check out our post on how to create a website that sells.
18. Ecommerce Dropshipper / Online Seller
Ecommerce seems to be a hot topic today, so why not ride it?
You can create an online store to sell other people's products or sell your own.
Sourcing for products is much easier these days. You can get products from China, Japan or even from Indonesia.
The only major drawback is you have to burn lots of money for getting qualified traffic to your website.
Need Help On Digital Marketing?
Contact Us For A Free Consultation >
Click here now
19. Facebook Group Moderator
This is a massive opportunity for those who active on Facebook.
You could offer the service to manage a Facebook group on behalf of the group's owner.
The job scopes? You must be willing to engage with the group members, update posts frequently and monitor every post and comment.
On a slightly lighter note…
20. Makcik/Pakcik Bawang Army Post Commenter
Malaysian's 'bawang army' is one of the formidable force in social media.
Although not an actual job opportunity, this could the most frightening career ever made online.
Remember how a relentless 'bawang army' shut down a foreigner Facebook page after one sensitive issue affected our country?
You could be the commander of a troop of 'bawang army' (albeit not the negative one), marching your arrays of post commenters to help business owners who want their post gets noticed.
More comments = more engagement = more people seen = more prospects = sales.
The last time I heard this type of job is called 'ninja' – Facebook post or video paid commenters.
Ok, back to the serious one…
21. Travel Consultant
Travel agents aren't as popular as they once were.
Now, ticket purchase, accommodation and travel itineraries can be made online.
If you love to travel, you can still build a business as an online travel consultant, helping customers find the best possible deals on travel options.
22. Create Online Courses
Do you have specific skills and expertise you can sell?
Unlike other types of online businesses that suffer from growing complexity, escalating overhead, and shrinking profits, a thriving online course business can be very simple to operate while still producing life-changing revenue and impact.
All you have to do is promoting yourself through your website and social media.
You also need to create a compelling copywriting sales page to convince visitors to buy from you.
23. Set Yourself An Agency
This is how we got started.
Our CEO met our COO, found common ground, and then set up a digital marketing agency.
If you are a lone ranger, you can partner with or hire one or two people who complement your skills.
Market your services the same way you would as a freelancer…only now you're perceived in a different way.
Being an agency has a higher perceived value.
Go after a big fish and get the fees you deserve. Think about creating an agency instead of being a lone wolf freelancer.
Conclusion
There you have it. You have plenty of options to get started with this list of online business ideas.
Put yourself to work and see where it leads to find out.
You might test the waters first before getting used to online business Malaysia that suits you.
Do you have other online business ideas you think are worth mentioning? Drop them in the comments below.
Need Help On Digital Marketing?
Contact Us For A Free Consultation >
Click here now